China Open 2013
The China Open 2013 ran from Monday 25.03.2013 to Sunday 31.03.2013. Judd, Jack and Wenbo were in acxtion in Beijing. In wildcard round Jack won his first match 5-1 and defeated Judd 5-3 in last 32, in high quality entertaining contest. Wenbo beat wildcard Lu Ning 5-1 but lost to Stuart Bingham in last 32. Jack beat Mark Davis, 5-4 in the last 16 but was beaten by Shaun Murphy by the same score in the quarters.
Wild card round
Jack Lisowski 5-1 Zhou Yuelong
After losing the first frame, Jack took control of the match and won easily. He finished with a 102, the only sizeable break of the match.
Liang Wenbo 5-1 Lu Ning
After a very slow start and rather tactical two first frames, Wenbo stepped a gear and secured the match aided by breaks of 76, 126 and 68. Django tweeted

Wenbo won 5-1 and he can now celebrate his birthday with family
. Happy birthday Wenbo!
Last 32
Judd Trump 3-5 Jack Lisowski
This was a great match and a great advert for snooker and the boys were rewarded for their positive approach to the game by the presence of a big crowd, a rare feat this week. It was Jack who prevailed and he was simply marvelous to watch, despite a few "adventurous" shots. He had 85, 131, 63, 80 and 94 to finish.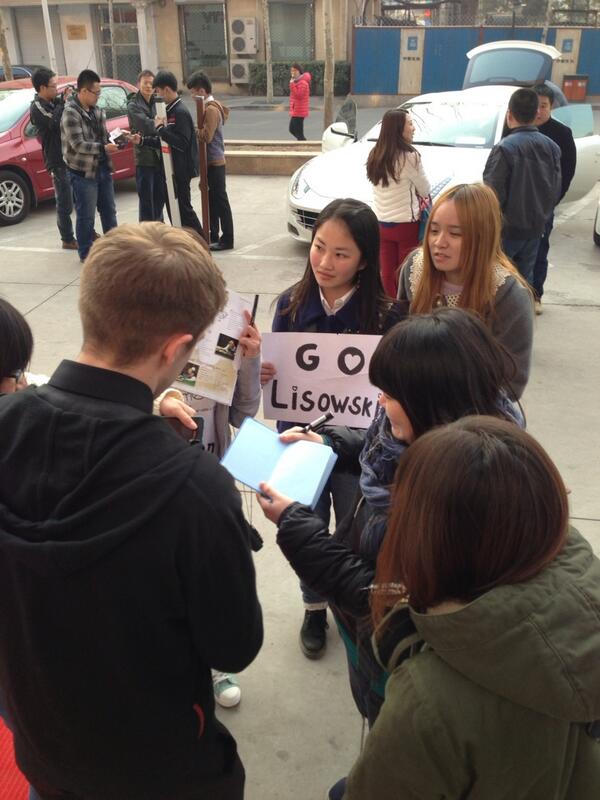 Jack signs autographs after his last 32 win over Judd
Stuart Bingham 5-3 Liang Wenbo
Wenbo's battling qualities can't be faulted but Stuart was the one scoring heavily consistently when in and that was the key of the match outcome.
Last 16
Mark Davis 4-5 Jack Lisowski
Mark Davis is a fighter and with the extra motivation of trying to avoid the qualifiers for the World Championship, a difficult hard fought match was to be expected. Mark lead 4-2 but Jack managed to turn it around, force a decider and win it. Jack scoring was impressive: 91, 67,80,71 and 81. He's through to his first ranking quarters and will face Shaun Murphy. After the match Jack assessed his own performance in those words:

"I felt more pressure today than I ever have before, because I had a good win against Judd and I wanted to make it count,"
"I threw away two frames to go 4-2 down but then I held myself together and made my best ever comeback. I played good snooker and I'm just so pleased to have won.
"When I played Judd we were both really attacking, but I knew today it wasn't going to be like that and I had to play more safety. I was pleased with that side of my game and I'm learning to mix it up more.
"In the last two tournaments I've beaten the top two players in the world. I think I'm good enough, it's just a question of doing it when it matters."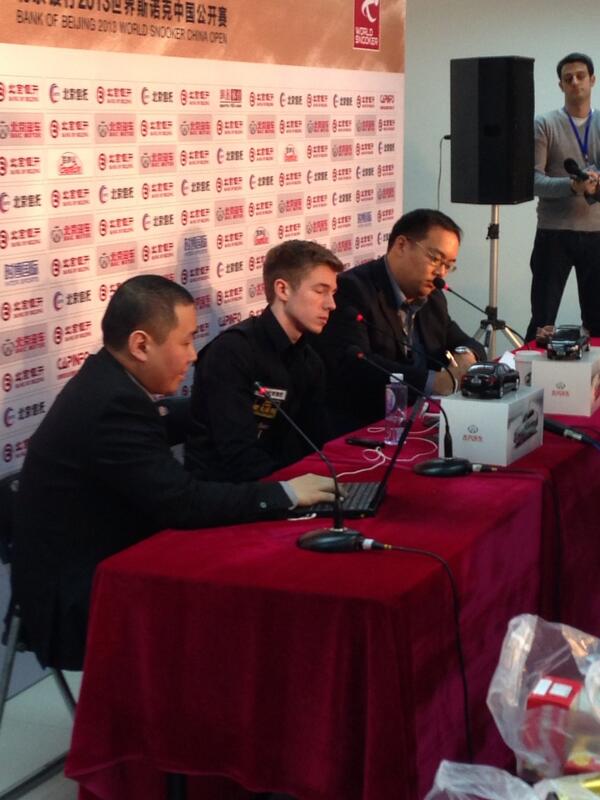 Jack's press conference after his last 16 win
Last 8
Shaun Murphy 5-4 Jack Lisowski
Jack was impressive early in the match and at 4-2 up looked set to book his place in his first ranking semi final and a last 32 spot in the rankings. But nerves kicked in and with them came misses on balls he knocked in easily before. Murphy's experience talked and allowed him to win the last three frames to take the match.