Welsh Open 2013
7 February 2013
No Comment
All Grove player were in action in the Welsh Open 2013. The qualifying stages started on Thursday, February 7 and the event proper kicked off on Monday, February 11. Only Judd and Wenbo made it to Newport. Wenbo came out the first winner at the venue, beating Ryan Day 4-1 but lost 2-4 to Matthew Stevens in last 32. Judd reached the semis after wins over Mike Dunn, Dominic Dale, Andrew Higginson and Pankaj Advani, but was denied the final Stephen Maguire.
Thursday, February 7
10am
Liu Chuang 4-2 Chen Zhe
With a highest break of 47 in the match, scored by Sleepy, it's fair to say that each player had chances in each frame. Liu experience prevailed.
2.30pm
Jack Lisowski 1-4 Ian Burns
Ian burns proved again how good he is and how heavily he scores when left in. He made a 50+ break in each frame he won. Jack had a 51 of his own but in general he missed too many balls when in. His safety wasn't bad but he wasn't able to make the most of his opportunities.
Yu Delu 0-4 Craig Steadman
Yu was completely outplayed by Craig. His highest break was only 24 and he didn't take his chances.
Friday 8th of February
10am
Rod Lawler 4-3 Li Yan
It was a very close and very, very long match …
2.30pm
Liang Wenbo 4-0 Tony Drago
Despite a highest break of only 57, Wenbo made it short and sweet and the win was never in doubt.
Jimmy White 2-4 Zhang Anda
Jimmy took the first two, but then, as so often nowadays he wasn't able to sustain that level and Anda duly took advantage.
Saturday 9th of February
Barry Hawkins 4-1 Zhang Anda
Barry totally dominated most of the match, winning the last two frames with 72 and 67, and the only frame Anda won went to a respotted black …
Monday 11th of February
L64 – Liang Wenbo 4-1 Ryan Day
Wenbo was the first winner a the venue, with a 4-1 victory over one of the local favourites, Ryan Day. Wenbo played very well: he scored 75, 105 and 72 in the last 3 frames reducing his opponent contribution to just 3 points, in 3 frames…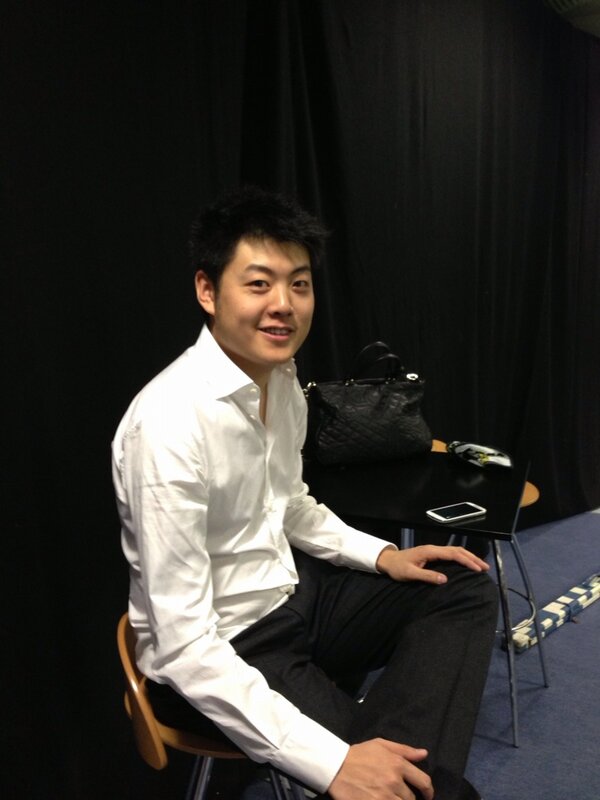 Wenbo waiting to enter the arena
L64 – Judd Trump 4-0 Mike Dunn
Judd wasn't at his best but didn't need to. His highest break was only 58. He played well though and didn't go reckless or let frustration get the better of him when he didn't get the runs of the balls. Overall a good result that should settle him for the rest of the tournament.
Tuesday 12th of February
L32 – Liang Wenbo 2-4 Matthew Stevens
Matthew took the first frame with but then Wenbo looked good for the next two frames, stealing the third despite Matthew's 50 break. Losing the 4th seemed to shake Wenbo's confidence whilst Matthew clearly was growing more assured. Breaks of 72 and 52 from Matthew in the 5th and 6th sealed the match.
Wednesday 13th of February
L32 – Judd Trump 4-3 Dominic Dale
This was a good win for Judd. His long potting wasn't there, his positional play was iffy at times, and Dominic got his fair share of the run of the balls. But Judd's safety was excellent and his sheer will to win for all to see. He battled back from 1-3 down and despite making nor really big break, eventually he's the one who got through. Well done.
Thursday 14th of February
L16 – Judd Trump 4-1 Andrew Higginson
Judd wasn't yet at his best but he was patient and his safety was very good. He won the first frame with a 87 in just over 6 minutes. Andrew took the lengthy scrappy second but after that his game seemed to become increasingly "shaky", whilst Judd gained in confidence. A 100 in frame for was Judd's highest break, and the highest of the match as well.
Friday 15th of February
QF – Judd Trump 5-2 Pankaj Advani
Judd raced to a 4-0 lead before the MSI. He was impressive on all accounts, excellent safety, great potting. The MSI of course always gives players time to reflect and when they came back, it was clear that Pankaj had regrouped whilst Judd was maybe a bit anxious to finish the match asap. Pankaj did very well to win the next two, in particular the 6th which he stole from 0-59 behind with two great breaks. But Judd responded well, stayed positive and clinched the match in the next. Good match and well done both players.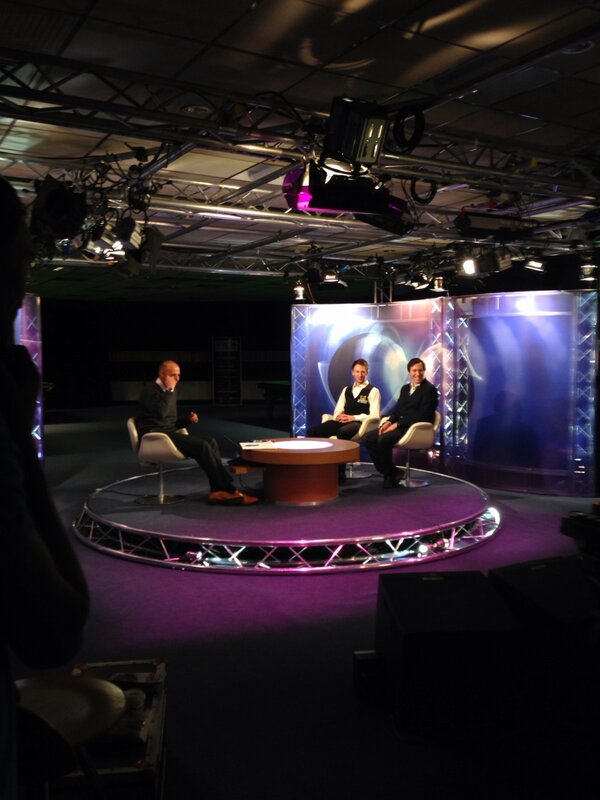 Judd is interviewed after his QF win over Pankaj Advani
Saturday 16th of February
SF – Judd Trump 4-6 Stephen Maguire
Judd couldn't reproduce his QF form. He lead 2-0, aided by the fact that Stephen suffered a serious kick in frame two. But then Stephen won 5 on the trot, scoring a half century in each, whilst Judd was looking increasingly anxious and shaky. Two poor positional shots from Maguire in the 8th frame gave Judd the opportunity to get his arm going and with his first half century, he made it 3-5. A very good 85 made it 4-5 and Judd was in the match again. Judd also made 50 in the next, before losing position. A risky missed shot allowed Stephen in and that was it. With only pink and black on the table Judd fought for the two snookers he needed, in vain. His run in Newport ended with this 4-6 defeat in the semis. The silver lining though is that Judd will be n°1 again after this tournament.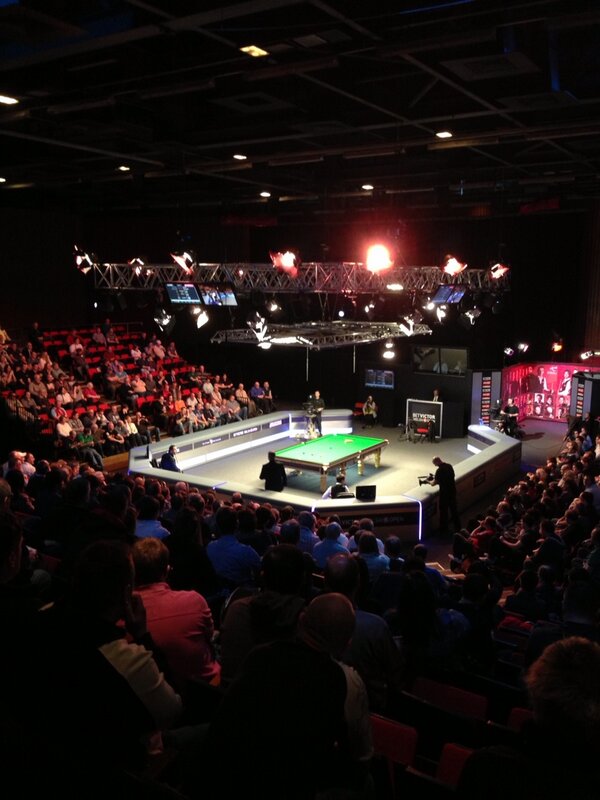 There was a good crowd to wath Judd and Stephen battle it out